Youth Life Skills 5 Day Residential Horse Camp
Journeying With Horses – Strength-Based Growth and Learning  
Horses are excellent teachers, having a unique ability to open up awareness to our own physical, emotional and spiritual well-being. At Dune Lakes Horse Inspired Learning Centre, the aim is to create a 'sacred space of possibility' for everyone who attends.
All ages and genders are welcome and camps cater to those who have no horse experience as well as those who do.  Attendees will learn to be safe around horses and about the games horses play with each other – games of respect, boundaries, relationships, leadership and trust – all of which are great metaphors for life.
Utilising concepts from human psychology and instinctual horse herd behaviour, we provide powerful life-learning experiences for those who attend.  Young people learn to draw comparisons with everyday life outside the arena, learning and developing greater insights into themseves, while enhancing personal well-being.
While on camp, the youth who attend spend their days engaging with horses in a variety of ways, including; learning general horse-care such as how to groom a horse, participating in team-building and self-learning activities incorporating their new equine friends, learning horsemanship skills designed to teach the youth about building relationships and how to be an effective leader, and participating in fun adventures such as swimming with horses in the lake.
2019 dates:
14-18 January; 21-25 January
15-19 April; 22-26 April
8-12 July; 15-19 July
30 Sept-4 October; 7-11 October
Investment: $600
Email Rosemary at info@dunelakeslodge.co.nz
Contact us to book or discuss
Phone: +64 (9) 420 2040 Email: info@dunelakeslodge.co.nz
470 Wilson Road, RD1,  South Kaipara Head, Helensville 0874, Auckland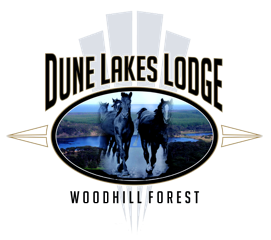 Join our Newsletter for Updates
100% Privacy. We don't spam.